The CMDA Northeast Winter Conference brings Christians in healthcare from all levels of training and practice, specialty and disciplines—and their families— to the Chesapeake Bay with the express purpose of providing a restful environment in which to reconnect with God's purpose for their lives A few days away from the busyness of practice or training may be just what you need to get a renewed sense of who you are in Jesus and why you are in Medicine or Dentistry! Come spend time with your family and colleagues in Christ from across the Northeast and Mid-Atlantic. Michael D. Johnson, MD, FACS, General surgeon and former long-term missionary will be our speaker. Conference activities include meaningful plenary sessions, encouraging small group discussions, free time with organized and informal activities, a practicing healthcare professionals track, Healthcare Specialties Lunch, excellent food and facilities, and an amazing environment in which to reconnect with the Lord, childcare provided. This is an amazing opportunity for Christian healthcare professionals at all levels of training and practice in the Northeast to take time away from the "hamster wheel" of modern healthcare practice and training for rest, encouragement and an opportunity to reflect on God's call on their lives.
Physician & Dentists – practicing professionals / their spouses :
Single occupancy- $474
Double occupancy- $354
Triple occupancy- $294
Quad occupancy- $264
Allied health professionals, missionaries, military, retired, residents/fellows, PhDs, & spouses:
Single occupancy- $394
Double occupancy-$252
Triple occupancy- $229
Quad occupancy- $204
Quint occupancy- $184
Students:
In cabins (limited to first 40 available)- $99
Quint occupancy in hotel-style rooms- $109
Children:
Children 12-17- $109
Children 4-11- $85
Children 0-3- $25
Day attender four meals- $129
Saturday-only day guests (2 meals) (exhibitors, etc) adults- $99
Day Guest children (2 meals, includes child care)- $49
---
PLEASE NOTE:
• Fees cover conference registration, two nights lodging and four meals.
• Please share food allergies, roommate preferences, and school attending as applicable in the COMMENT SECTION of the application.
• Registration/Lodging considered complete only after making full payment • Singles registering for Double/Triple/Quad –we will do our best to accommodate these requests but we might have to change your room preference and your registration fee accordingly.
REGISTRATION DEADLINE DECEMBER 31, 2018 at 11:59 pm
Cancellation Fees Cancellations and requests for refunds must be submitted in writing to the Christian Medical & Dental Associations. Cancellation Fee Schedule
• Full Refund given prior to December 22, 2018
• 50% refund available from December 22 to December 31, 2018
• No refunds after December 31, 2018
Sandy Cove Ministries (https://www.sandycove.org/) is well equipped with a bookstore, prayer room, exercise room, indoor pool, delicious meals, and outdoor trails and fields. It is located 60 miles south of Philadelphia. Take I-95 to Exit 100-A (Southbound) or Exit 100 (Northbound) in Maryland, just south of the MD/DE state line. Take Rt. 272 South for 7 miles through North East, Maryland. Sandy Cove will be on the right. Better to leave early to avoid long delays in traffic. Friday dinner is on your own and there are several restaurants between the interstate and North East, Maryland. Sandy Cove Information: Phone number: 1-800-234-2683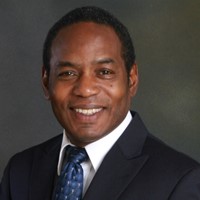 Michael D. Johnson, MD, FACS
General surgeon and former long-term missionary
Michael D. Johnson, MD, FACS, completed his undergraduate studies at Lawrence University in Appleton, Wisconsin, and then he received his medical degree from University of Michigan. He met his wife while studying in Ann Arbor. They then moved to Philadelphia, Pennsylvania where he completed a residency in general surgery from 1979 to 1984. In 1984, they went on their first mission trip to Zaire. After returning to the U.S., they opened a private practice in general surgery. Three years later, they traveled to Kenya where the Lord called them to long-term missions in that nation. For the next 23 years, they worked full-time in Kenya and short-term in several other African nations, including Sudan, Ethiopia, Uganda and Tanzania. In addition, they led short-term trips to Haiti and mission exploratory teams to Honduras and El Salvador. Since returning to Philadelphia in 2010, they began the Miriam Medical Clinics offering hope and healing to the city's underserved. Dr. Johnson is a board-certified general surgeon with the American Board of Surgery, as well as a Fellow of the American College of Surgeons.
Friday, January 16
6:00 pm – Registration/Check-in (6-9 pm in front of Auditorium)
8:00 pm – Fellowship Time
9:00 pm – Session 1 (Auditorium)
10:00 pm – Small Groups
Saturday, January 17
8:00 am – Breakfast (dining hall)
9:30 am – Session 2 (Auditorium)
11:30 am – Small Groups
12:30 pm – Specialty Lunch (dining hall) —tables hosted by a practitioner of a specialty of interest to you for Q & A
Free Time (1:30 pm – 5:30 pm) – Free Time Options Include:
1:30 – Practicing Professionals Track
1:30 – SMI
2:30 – Campus Leaders Track (students, campus advisors, staff, etc.)
3:30 – Coaching Primer
4:30 – Speaker Q&A
Assorted activities:
Volleyball
Basketball
Winter Football
30-foot rock climbing wall (extra cost; Waiver and Release form required)
24-hour Fitness Center
Enclosed sports pool and hot tub Note: Modest swimsuits are required for adults and children
Nature trail Local Attractions
5:30 pm Dinner (dining hall)
7:00 pm Session 3 (Auditorium)
9:00 pm Small Groups
10:00 pm Bonfire
Sunday, January 18
7:30 am Breakfast
9:00 am Check out and load cars
9:15 am Exhibits open
9:30 am Session 4 (Auditorium)
11:30 am Campus Groups/evaluations
12:00 pm Pictures, farewells, group hugs
12:30 pm Conference ends – (lunch on your own)